CoinJar is a digital currency wallet that allows you to buy, sell, and spend bitcoin. You can also use CoinJar to accept bitcoin payments. CoinJar is one of the most popular digital currency wallets in Australia. In this CoinJar review, we'll explain how the wallet works and how you can use it to buy and sell bitcoin.
If you're not used to buying or selling cryptocurrency, it can be hard to figure out where to start. Cryptocurrency is still a pretty unknown thing in some circles, so it can be easy to feel a bit lost and confused.
Coinjar is a great way to get started with cryptocurrency investment. They offer the best features, including fast transactions and easy-to-use security features that make your money safe from theft or loss due to hacks.
Coinjar makes getting started with cryptocurrency easier than ever before by offering simple deposit options (including bank transfers), low fees on transactions, and great customer support when things go wrong (which they rarely do).
It's also one of the most user friendly exchanges around!
What is CoinJar?
CoinJar is a well-known cryptocurrency exchange. It was founded in 2013 by Asher Tan and Ryan Zhou, with the primary goal of servicing Australia's growing interest in cryptocurrency. Since then, it has branched out internationally, with the latest version being available in New Zealand.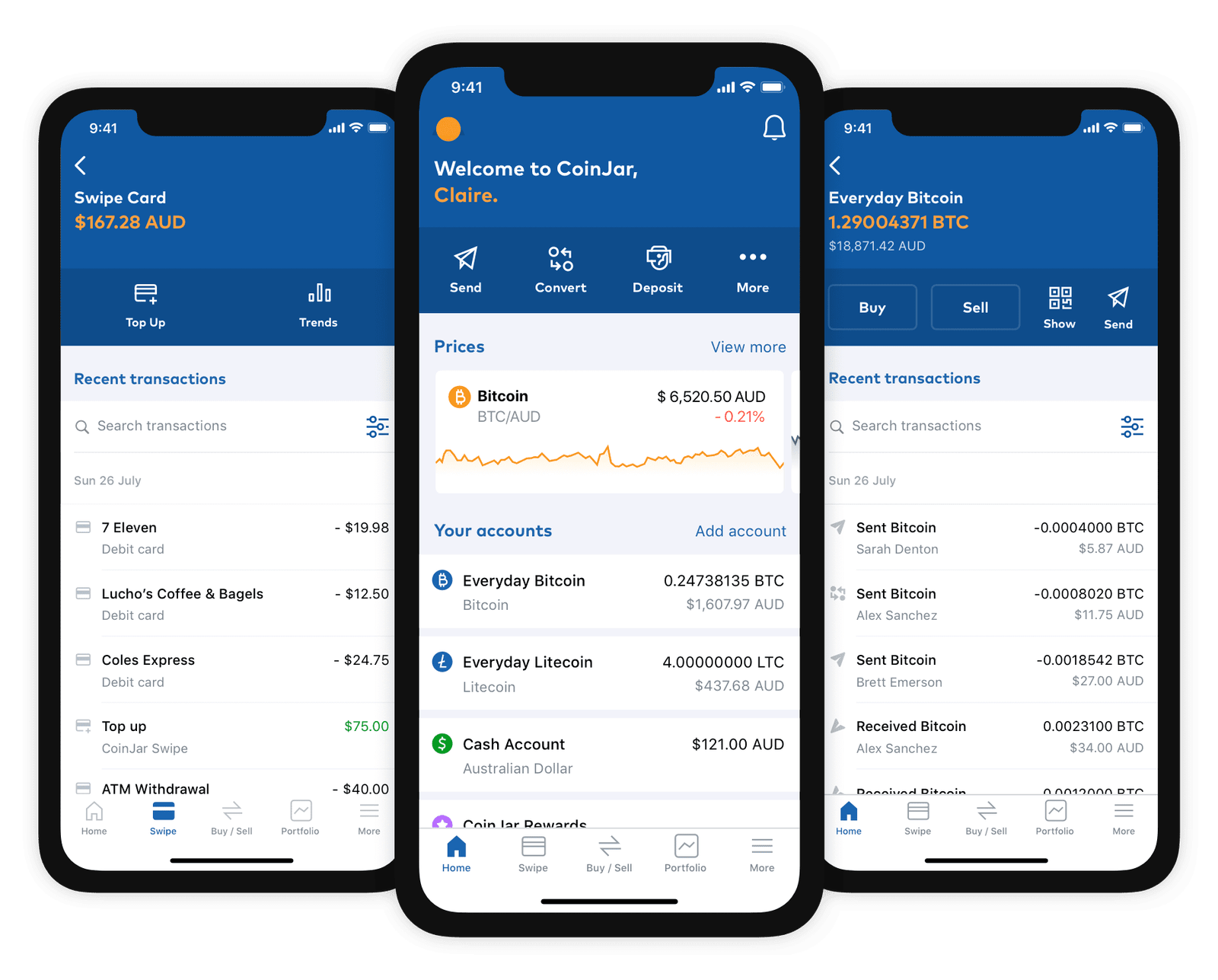 Supported Cryptocurrencies
You won't be able to look through an order book to choose the best offer for a price that suits you on CoinJar. Instead, like Coinbase, CoinJar behaves like a broker and constantly updates prices. If the market fluctuates, the best available exchange rate can change.
CoinJar is a great example of how to start a small business with an initial investment. We can say that CoinJar is one of the best Bitcoin and Ethereum exchanges in the world, as they allow you to trade your coins directly.
Deposits & Payments
CoinJar is a digital wallet for people to store their Bitcoin, Ethereum and other cryptocurrencies. The company is based in Australia and the service is only available to Australian residents.
Coinjar supports two fiat currencies: AUD and GBP. When you open an account, we deposit AUD or GBP. We also give you the option to use PayID. If you choose to use PayID, we typically receive your deposit within minutes during business hours.
BPAY is a method of payment that is easy to use and does not require you to use a credit card. It's also the best choice for making micro payments with your Amazon Payments account.
Blueshyft is a new way to pay for Bitcoin purchases. You can send money directly from your bank account, debit card or PayPal balance and get your Bitcoins immediately! You can buy up to $10,000 in Bitcoin using the Blueshyft method, but there is a 1.5% fee on each transaction and a limit of $5,000 per deposit.
Fees
While using Instant Buy is free, some fees come into play. If you use Visa or Mastercard, for example, there are fees to deposit and withdraw from Instant Buy. On top of these fees, there is also a 1 percent conversion fee between digital currency accounts and cash accounts.
The cost of withdrawing funds is 0.5 percent, which is considerably less than most providers. There are no exit fees for customers who use BPAY Biller to send money internationally through standard bank transfers or EFTPOS/IDT transactions.
Trading Features
CoinJar Exchange
CoinJar's Exchange platform is designed to meet the needs of high-volume traders. Traders are able to easily trade cryptocurrencies and leverage their trading accounts for better risk-adjusted returns.
You can easily track the value of your cryptocurrency by signing in to the exchange. There you can find out if your asset is over or undervalued, and set limits to keep you from losing money. You can also cancel your trade if you've made a mistake or decide it was a bad idea.
Despite the fact that CoinJar isn't as sophisticated as other major trading platforms, beginners may find it difficult to read real-time crypto market graphs, so we recommend sticking with the original CoinJar platform.
CoinJar Swipe EFTPOS Card
CoinJar is the first Australian bitcoin exchange to provide a digital currency EFTPOS card that allows you to convert bitcoins into Australian dollars. This way you can spend your cryptocurrency like normal money anywhere in Australia.
This is the only credit card that has zero annual fees, with no monthly fees either. You do have a 5% transaction fee, but it's included in your statement so there are no surprises. The main drawback is that you can't use this card outside of Australia.
CoinJar Bundles
CoinJar introduced a new function last week, Bundles, which allow you to purchase distinct bundles, such as portions of different crypto assets, in a single transaction and track their performance. Bundles are priced based on ratios between the various currencies involved.
The Popular Duo (50% BTC/50% ETH), the Popular Trio (4 BTC/72 ETH/ 44622 XRP), and the like are some of the most popular packages. The market capitalization is a good way to determine the proportioning.
The per bundle charge is 1% of the total you spend on the bundle. If you stay in the bundle, there will not be additional fees.
User Interface
The CoinJar cryptocurrency exchange's user interface is one of the main reasons for its widespread use. Its simplicity makes it easy to use, and all of the features are straight forward to find. CoinJar's simplicity and familiarity will make it easy for even those with no prior cryptocurrency knowledge to use.
Customer Support
CoinJar is one of the best platforms for Bitcoin transactions and exchanges. If you have any questions or concerns, you should submit them through their website's support page. The company has the best reputation in the business, but you still may not be able to get a quick response.
In the meantime, you can get to know CoinJar better by visiting its website at https://coinjar.com. It's a great place to learn more about the platform and find answers to your questions about trading Bitcoin and other digital assets.
CoinJar users can reach a customer service representative on weekdays from 9 a.m. until 5 p.m. They can also reach us during the weekends from 9 a.m. to 5 p.m.
Who is CoinJar aimed at?
CoinJar is a good option for those in Australia wanting to trade Bitcoin in addition to fiat currency. It is particularly designed for beginners who wish to experiment with the Bitcoin market.
The ability to spend your cryptocurrencies through the CoinJar Card is a great advantage for users. Cryptocurrency makes your finances a more active part of your day to day life.
Which Countries Are Supported on the CoinJar Exchange?
CoinJar is an Australian-based cryptocurrency exchange that can be used by people from all over the world. While CoinJar's website is available worldwide, some users outside Australia may not be able to fully utilize all of the exchange's features due to their home country's local rules and regulations.
Is CoinJar Safe to Use?
CoinJar is a digital currency exchange that has been registered with the Australian authorities for some time now, so it has a solid reputation. While the platform itself may not have a great deal of verification, the company does have KYC policies in place, so users can feel safe and secure using the platform.
CoinJar is a digital wallet that lets you hold and use digital currencies such as Bitcoin, Ethereum, or Litecoin, as well as other tokens. You can also make international payments or send money to anyone, anywhere in the world, by simply scanning a QR code or typing a phone number.
Furthermore, the system is designed to identify and expose any illicit and under-the-counter behavior. In addition, customer cash is kept offline in secure cold storage in several locations.
Users have the choice of enabling two-factor authentication (2FA) on their account to add an additional layer of security by using apps like Google Authenticate.
Alternatives
With so many options, it's hard to compete. CoinJar is operating in a highly competitive market with a lot of options.
Conclusion
CoinJar is a popular Australian cryptocurrency exchange that also provides its customers with an app that allows them to spend their coins. The CoinJar card can be used at any merchant that accepts credit cards.
Although based in Australia, CoinJar continues to attract new users globally, most particularly from the UK. Their support for Bitcoin and Ethereum is one of the main reasons they're becoming so popular. They are also one of the more secure and easy to use cryptocurrency exchanges.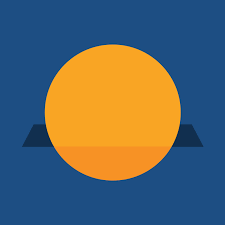 Pros
The CoinJar Card makes it easy to use your crypto
Extremely user-friendly interface
Very Secure
Cons
A bit expensive card deposits