Cointree is one of the easiest ways for people in Australia (and soon other countries) to purchase various cryptocurrencies with Australian dollars without having to provide any personal information or go through complicated verification procedures.
Cointree offers an easy solution for consumers who want to swap their fiat currency for crypto. Read our Cointree Review to find out more about this exchange.
While there are a plethora of crypto currency exchanges, most of them are too complicated to use for regular people. They require customers to verify their identity and provide extensive personal information before they can begin trading. This is a problem for both new users who want to experiment with cryptocurrency trading, but don't want to give away so much information. In addition, established traders who have already provided this information elsewhere just want an easier way to get some more cryptocurrency.
What is Cointree?
Cointree was founded in 2013 and is based in Melbourne, Australia. They currently have over 80,000 active member accounts trading in over 160 cryptocurrencies, with over $250 million traded to date.
Registration
To start trading on Cointree.com, users must register with the platform and provide their email address. The basic account gives new users a chance to familiarize themselves with the platform and its features but to access higher tiers, they'll have to register for one of the platforms' tiers.
The first tier of the platform, or Level Zero, is for users to register as a free user. When it's time for users to enter the functional realm of the platform, they will have to verify their identity. They'll also need to add a Bank account in their legal name.
This way, traders can sell Bitcoin and convert digital assets to AUD in the bank account they already have connected. The identity verification process generally takes a few hours, but the documentation requirements are minimal.
Cointree is a service that lets anyone in Australia or New Zealand buy, sell and trade Bitcoin and other digital currencies. In order to make a trade, you have to create an account, log in and choose a currency, then choose your method of buying or selling.
And that's it, their new balance will be reflected in their Cointree wallet.
Fees
Cointree has a tiered pricing system, with fees ranging from 2.5% to 3.9% of the transaction amount for both buying and selling cryptocurrency.
To be eligible for the Diamond Tier, a trader must make $1,000,000 in 30 days.
The cryptocurrency trading fees, on the other hand, are not the lowest in Australia for new traders making their first cryptocurrency transaction.
Deposit Methods
You can deposit money into your Cointree account through a number of different methods. The lowest amount that you can deposit to your account is $20. Instant deposits are possible with PayID, Google Pay, and Bitcoin, and POLi Payments and electronic bank transfers take one to two days to reflect in your account.
Cointree Features
Cointree Wallet
Cointree has the ability to help you manage a variety of cryptocurrencies in a single wallet, giving you complete control over your portfolio. Customers can also send other cryptocurrencies into their Cointree wallet for safekeeping.
Cointree SMSF
Cointree is a crypto exchange that enables members to leverage their investment through margin trading and lending, while also providing a secure place for Australians to deposit and withdraw AU dollars.
Cointree also provides Australia's fastest Self Managed Super Fund (SMSF) onboarding for cryptocurrency. With a wide range of reporting tools, Cointree offers SMSF investors excellent reporting tools that can help them audit and other tax obligations.
Charting
Users can quickly compare and research new cryptocurrencies by selecting from a list of currencies, a breakdown of their market performance over time, and side-by-side comparisons of the relative performances of each cryptocurrency in recent weeks.
Instant Buy and Sell Trading
The Cointree exchange is a great example of what can happen when a company focuses on their customers. By making things easy and intuitive to use, Cointree has delivered an outstanding user experience.
It's true that the industry standard for most modern exchanges is that they're really nothing but a few steps and a button away. In fact, a good number of them are just one step and a press away. But there are many other options.
Cointree BillPay
Cointree has teamed up with Gobbill, a bill payment firm, to allow you to make your bills payments in any of Cointree's supported currencies!
Is Cointree safe?
Cointree uses 2-step verification, encrypted SSL, a hot/cold wallet system, and a secure server and closed network environment to keep transactions and user data secure.
Cointree is a fully Australian-owned and operated business that's subject to all relevant anti-money laundering (AML) and Know Your Customer (KYC) laws in Australia.
Who is Cointree aimed at?
Cointree is the perfect place for first time cryptocurrency investors in Australia. It's very simple to navigate and use. In fact, you don't need much more than a smartphone and a bank account to get started.
Cointree Alternatives
There are many comparable services to Cointree with similar capabilities. Here are a few notable mentions.
Conclusion
Cointree makes trading cryptocurrencies extremely simple and easy to understand for newcomers. However, it is still a robust tool for seasoned cryptocurrency users who want more control over their portfolios. Cointree can be used alongside other exchanges to allow users to continue to earn profits by trading in between them.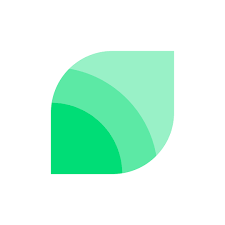 Pros
Competitive transaction fees
Wide selection of cryptocurrencies
Crypto bill payment feature
Cons
Suitable only for beginners