Changelly is a cryptocurrency exchange with a difference. Launched in 2015, the platform has been built from the ground up to make it as easy as possible for users to swap one cryptocurrency for another. In this Changelly Review, we take a look at how it works and how it compares to other exchanges.
Blockchain technology has been in use for a few years, but the concepts are difficult to understand even for those who are in the industry. It has become one of the most talked about topics in the world of cryptocurrency, however, and for good reason.
They are fast, intuitive, easy to use and the interface is visually appealing. Plus, they have an intuitive interface that allows you to easily exchange your crypto assets in just a few clicks.
Changelly is a platform that lets users quickly and safely exchange between different cryptocurrencies. Users simply choose their desired currency, and can instantly get the conversion rate and complete the transaction.
What is Changelly?
Changelly is an innovative cryptocurrency exchange for those in need of a hassle-free way to exchange different types of coins. Founded in 2015 and now has over two million customers per month, Changelly is proud of its unique partnerships and the fact that they help to develop new solutions for their customers.
The United States Dollar, the British Pound, and the Euro are the primary currencies that work well with Changelly. Changelly is a cryptocurrency exchange platform that has been developed in Switzerland.
However, thanks to team conflicts, and better cryptocurrency regulations, the firm relocated its headquarters to Malta. The move was a success and today, Changelly has over 80 employees working from three offices around the world.
Features
Changelly is a popular cryptocurrency exchange which is easy and convenient. With over 350 API partners, Changelly has an extensive network of partnerships and they're always happy to answer any questions.
Binance, Ledger, Coinomi, Enjin, and Exodus are some of the globally recognized exchanges that have partnered with Changelly to power its exchange service.
Some of the top features of Changelly are:
Changelly makes it simple to swap one cryptocurrency for another! You don't need technical know-how – on Changelly, you can check on your account's information at any time.
Cryptocurrency trading is a 24/7 open system that allows access to the market at any time. While this can sometimes be a disadvantage, it also helps in many ways. It means that if something happens, there are many others who are watching and ready to react.
Changelly gives you two exchanges depending on the market's volatility. When making an exchange, you have the option of using market floating rates or a fixed rate locked by Changelly for 30 seconds to submit your trade.
Supported Cryptocurrencies
Changelly has grown to be the world's leading provider of crypto-to-crypto exchange service. With over 200,000 users, they are now able to trade well-known altcoins as well as stablecoins like USDT, USDC, PAX, DAI, DGB, SUSD, SNUSD and other popular tokens on the blockchain. All you need is your email and password.
If you want to purchase these coins with fiat money, the Changelly Buy marketplace connects you with the platform's partners Simplex and MoonPay. You can use a credit card, bank transfer, or Apple Pay to purchase coins on the platform.
Payment Methods
Changelly offers an easy way to buy and sell the most popular cryptocurrencies on the market for either Bitcoin or Ethereum. It also allows you to purchase with your debit card, credit card, prepaid cards, and virtual credit cards.
Exchange Fees and Limits
Changelly's exchange rates are popular among cryptocurrency traders. There was formerly a fixed rate of 2.5%, which has now been reduced to 3.25% for both makers and takers, making it one of the industry's lowest trading fees.
The default is for the price to adjust every 15 minutes, and there's also a floating rate – a set price that can fluctuate slightly. It doesn't have to be a 15 minute interval either. If it's set at 5 minutes it might look like you got a bad deal – but if you want to get the most bang for your buck, then check out the floating rate.
If you're looking to trade cryptocurrencies for Fiat currency like USD, EUR or GBP then you'll need to be extra careful. The prices of cryptocurrencies will fluctuate depending on their relative value and can go down as much as the price of a currency increases. This means you can get burned by using Changelly for the wrong reasons.
There is also a little network fee tacked on whenever you make a blockchain transaction, which is dependent on the currency you're using. On the up side, there are no minimum or maximum deposit restrictions with Changelly. Still, when you purchase crypto using fiat currency, be wary of third-party payment providers since they might have their own limitations and criteria.
Is Changelly Legit or Scam?
One of the reasons we choose Changelly as our preferred cryptocurrency exchange is that they don't store your funds in any way. You don't need to leave your cash on Changelly at all – because they don't even have the means to hold it. They need you to provide them with your own wallets, which is the only way they can transact with your money.
One of the best ways to keep an eye on the health of an exchange is to look at its wallet service. It's not necessarily a good thing if the exchange has a wallet, but it is much better if the wallet is well-maintained and secure.
Changelly has an easy to use mobile app that allows you to add two-factor authentication (2FA) on top of your existing login credentials to make sure your account is safe at all times.
With over 15 million visitors monthly, the number of people who visit their website each month is in the millions.
2.5 million of them are currently customers. They conduct more than 15,000 transactions per day and have a monthly BTC turnover of approximately $60,000.
Changelly Alternatives
Here are some alternatives to Changelly.
Conclusion
Changelly is an extremely reliable and easy to use service for cryptocurrency traders. It allows users to easily and safely convert between different digital currencies, including Bitcoin, Ethereum, Litecoin, and Ripple. The site also offers some of the lowest rates on the market for buying cryptocurrencies with fiat money.[Pulmonary hypertension].
You won't find a better crypto-swapping and exchange platform than Changelly. With the world-class customer support, cutting-edge technology, and sound security, you'll be in for an amazing experience at Changelly.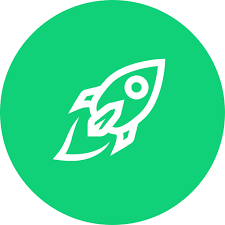 Pros
Guarantees best crypto prices in the market
Wide range of cryptocurrencies
Integrates with various wallets
Extremely easy to use
Cons
Cryptocurrency prices set by Changelly
Not ideal for trading
Limited payment options