Are you interested in micro-investing? Don't know where to start? Read our unbiased Raiz Invest Review to see if it fits your needs.
Investing can be confusing and overwhelming for some. The goal is to make investing simple and accessible for everyone, even those with little financial knowledge. That's why Raiz was designed as an interactive platform that can easily guide users through their investing journey.
The platform removes traditional barriers like requiring a large starting capital and making users decide between thousands of assets. Instead, you can start small by choosing from one of our three portfolios that are tailored to different levels of risk tolerance.
Raiz has got you covered!
When it comes to investing, Raiz believe that anyone should be able to benefit from owning shares in companies they love – without having to worry about picking stocks or timing the market! Their model doesn't cost a penny, so your returns go straight into your pocket.
What is Raiz?
Raiz is a micro investing platform for Australians, formerly known as Acorns. It's publicly listed on the Australian Securities Exchange (ASX:RZI). Micro investment platforms like Raiz and Spaceship, among others, utilize the power of compounding interest to create wealth over time by investing frequently with little sums of money.
Round-up technology distinguishes it from its micro investing competitors by using it. I'll explain how round-up technology works in greater detail, but for now you can understand that it raises the amount you intended to invest.
The Raiz platform offers seven pre-designed investment solutions or allows you to create your own portfolio. The Raiz app lets you invest your round-up money automatically. And if you'd prefer to automate your investments, you can also set up automatic recurring investments and one-time investments.
Automated micro investing allows you to put away money for a short period of time for a low investment amount.
How does Raiz work?
The Raiz app is a mobile app that helps investors build a diversified investment portfolio by investing small amounts of money on a regular basis. The "round-up" technology that distinguishes it as a game changer among millennial investors has been praised as revolutionary.
You may link your bank account to your debit or credit card and use it to make payments on your Raiz account.
How to Invest
Round Up
The round-up option allows you to link your bank account to Raiz, and the app will automatically round up all of your purchases to the nearest dollar.
If you want to raise the amount that is invested automatically, you may change this feature in-app to round up to the nearest $5, $10, $20, or $40 dollars. Although this technique can be useful for individuals who have trouble saving money to invest or those who want an automated approach to investing while making their regular purchases, it may be extremely financially draining for people with financial concerns or consumers who tend to spend excessively.
One-Time Investments
This feature gives you the flexibility of choosing how much to invest, which could be a great way to get started investing your money for the first time. It may also be helpful for people who want to invest money on a periodic basis.
The Automated investing functions of this app allow users to invest small sums frequently. When a user invests a large amount of money, they receive an alert.
Recurring Investments
Recurring investment options allow users to invest a predetermined amount of money on a daily, weekly, fortnightly, or monthly basis. This feature is known as dollar-cost averaging. This is one way of spreading out your purchases over time and making it easier to manage your investments when the stock market goes up and down.
With AutoPay, users can set up automatic payments for recurring expenses in real time. These are great for any organization that has employees that get paid weekly or bi-weekly.
This way, you can invest without worrying about how much money you have to put into different accounts each day. It takes the uncertainty and stress out of putting your money into various situations where you might not have access to it.
Portfolio Options
Users can select a group of 16 ASX ETFs for their portfolios. Some of the ETFs are very risky and users may be exposed to more risk than they desire. Users should review the Product Disclosure Statement (PDS) before selecting a portfolio.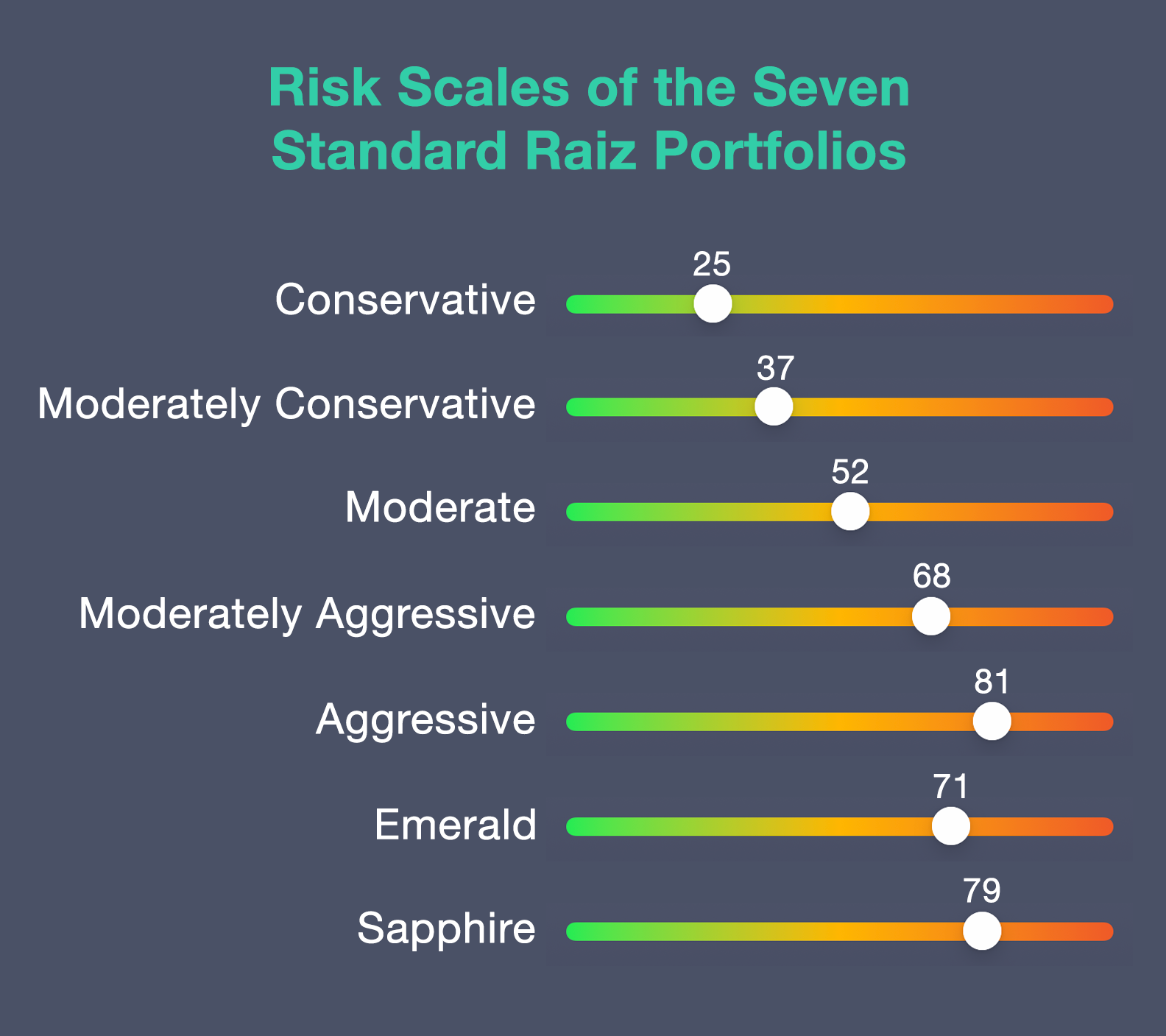 Conservative
The Conservative portfolio is designed to be the safest choice for your money during a market downturn. It has the least amount of risk, with 53 percent of assets invested in bonds, making it an ideal short-term option. For this portfolio, Raiz suggests investing for a minimum of three months.
Moderately Conservative
This portfolio is also designed for someone looking for a low-risk investment choice. In comparison to the conservative portfolio, it has greater exposure in Australian large cap equities but less in the fixed high interest cash ETF. Raiz believes that a period of at least one year is necessary.
Moderate Portfolio
The moderate portfolio, which advances to a modest degree of risk, is next on the list. The portfolio is well diversified across Australian and international equities while still maintaining an equal allocation to bonds. Keeping your money locked in for at least two years, according to Raiz, is optimal; this portfolio aims to protect you against market fluctuations in the near term.
Moderately Aggressive
The Moderately Aggressive portfolio has a larger weighting in Australian and International ETFs (34.10 percent), with only 24.3% in bonds (43.60 percent in Australian large caps). This portfolio assumes more risk, so be prepared for higher levels of volatility. With greater volatility comes increased responsibility, which is why Raiz advises an investment period of at least 3-5 years long.
Aggressive
The Aggressive portfolio has higher equity allocation levels in Australia and the World. It comes with greater risk and volatility, which correspondingly offer bigger returns. To counteract the increased unpredictability, Raiz suggests that a 5–7-year investment time horizon would provide the greatest profits.
Emerald Portfolio
The Emerald Portfolio is designed to only invest your money in firms that it believes are socially responsible. These stocks make up about 72 percent of the portfolio and are divided between Australian and international large cap sustainability leaders. According to Raiz, investors must still be prepared to take on greater levels of risk with a target period of three to five years.
Sapphire Portfolio
The Raiz portfolio is classified as 'very high risk' because it includes a 5% stake in Bitcoin. Aside from Bitcoin, the portfolio's distribution is quite comparable to the Moderately Aggressive Portfolio, which has a significant presence of Australian and International large caps. Investors must be prepared for 'significant' negative returns and should keep their portfolio for more than five years.
Custom Portfolio
Users may construct their own portfolio from their list of 16 ASX ETF choices, as well as Bitcoin, with Raiz. This method is only advised for more experienced investors who are familiar with investment risks. Raiz also has a restriction of 5% in Bitcoin, therefore the entire portfolio must be comprised of ETFs.
Fees and costs of Raiz
You can choose to either set up automatic monthly contributions, make one-time payments, or use the Round Up feature of Raiz Invest to contribute as much as you want.
These contributions (as well as any withdrawals) are free. With the exception of the trading costs, there are no fees attached to the process of investing. The only charges come from those ETFs you select for investment.
Raiz has a tiered pricing plan based on your account balance. For example, they charge $2.50 monthly if your balance is less than $10,000, but if your balance is more than $10,000, it will be $3.50 per month.
When you reach a certain threshold, the fee goes up. It's based on a percentage from here on out. They charge $4.50 per month for custom portfolios, which is pretty high.
How safe is the Raiz app?
Multi-factor authenticator can help prevent the account takeover that has become a problem in recent years. When you log in for the first time, you'll see a prompt to enter a verification code via text message.
Extra Features of Raiz
Raiz Kids
Raiz Kids is a free feature that helps you save and invest for your children who are under the age of 18. The tool will allow you to set goals to help them get started on their savings.
You can add and remove people to a new tax-free savings account to give to your dependents.
Raiz Rewards
Raiz Labs' product has a new feature called Raiz Rewards. This is basically like a cashback program, but instead of receiving cold hard cash, that amount will go into your Raiz account.
Raiz Invest Alternatives
Conclusion
Raiz is an investing app that makes it easy to start investing. Eight distinct portfolios offer over $10,000 in total investment. You can choose between stocks and bonds, and invest as little as $1 at a time.
Their Emerald Portfolio, a company that allows investors to support climate sustainability while also investing ethically, is another positive. It's a plus that they're a socially responsible firm. Plus, their many investment choices and perks including their rewards program and option to invest in Bitcoin give them an edge over the competition.
We've all got some kind of portfolio (whether a stock-picker or a mutual fund) with certain percentages allocated to different types of investments. And while we usually think our portfolio is a good representation of the market, it might not actually be.
In addition, the market is over-inflated, there is no real business plan, and management expenses are considerably higher than the average. All in all, this just sounds like a bad investment.
Because of this, it's important to consider the benefits and drawbacks of Raiz before making a final decision. Raiz is the perfect place for investors looking to get involved in Bitcoin, enjoy the reward program, or build their own portfolio.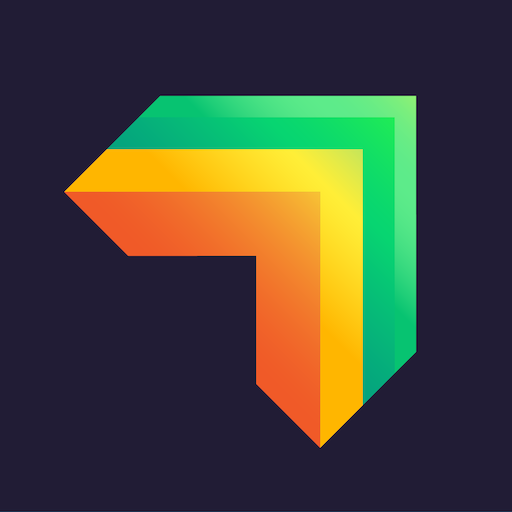 Pros
Beginner friendly investment options
Auto round-up feature
Diversified investment options
Rewards platform
Cons
You don't own any of the underlying assets
Monthly fee a bit expensive for smaller balances
You can only invest into the set portfolios