Coinbase is a digital currency wallet and platform where merchants and consumers can transact with new digital currencies like bitcoin, ethereum, and litecoin. The company has raised over $100 million in venture capital and is one of the most popular cryptocurrency exchanges online. In this Coinbase Review, we'll go over the features of the Coinbase platform, how to use it, and what to watch out for.
It is hard to buy cryptocurrencies since you have to register with a bunch of exchanges, verify your identity and you need a bank account or credit card if you want to buy them via fiat currency (US dollars, euros, yuan, yen, etc.).
Coinbase is a marketplace that connects individuals and businesses who want to buy, sell, send and spend digital currencies like Bitcoin and Ethereum. The company is based in San Francisco and operates globally.
They believe that the best way to move forward is to make an open financial system for the world.
Coinbase has become one of the most well-known cryptocurrency companies due to their four core services which make using crypto easier than ever before – a wallet service which allows users to store their coins safely; an exchange where people can trade between different digital currencies; merchant tools which allow businesses around the world to accept payments in digital currency easily; and developer tools for other developers.
What is Coinbase?
Brian Armstrong and Fred Ehrsam founded Coinbase, a bitcoin exchange. They began buying and selling Bitcoins in 2012 and quickly earned millions in venture capital funding. By 2014, Coinbase had more than one million users and increased to over 35 million by January 2021.
As the leading cryptocurrency exchange platform, Coinbase has risen in popularity by positioning itself as a safe haven in a sea of less secure crypto exchanges. The firm says that, unlike most of its competitors, it has never been hacked. Coinbase also follows the law and follows the rules, which is unusual for a company operating in the largely unregulated cryptocurrency sector.
Coinbase has become a popular app on the Apple and Android platforms. The Coinbase application makes cryptocurrency trading accessible to everyone – even those who aren't familiar with cryptocurrencies.
Coinbase is an online cryptocurrency exchange. With its low account opening requirements, and a plethora of different services that allow customers to make transactions in their favourite digital currencies, it acts more like a traditional broker.
Coinbase is the most well-funded cryptocurrency exchange in the US. The company's popularity has allowed it to rock the crypto market, causing market fluctuations. By simply adding new cryptocurrencies to their vast user base, Coinbase has the ability to cause market fluctuations.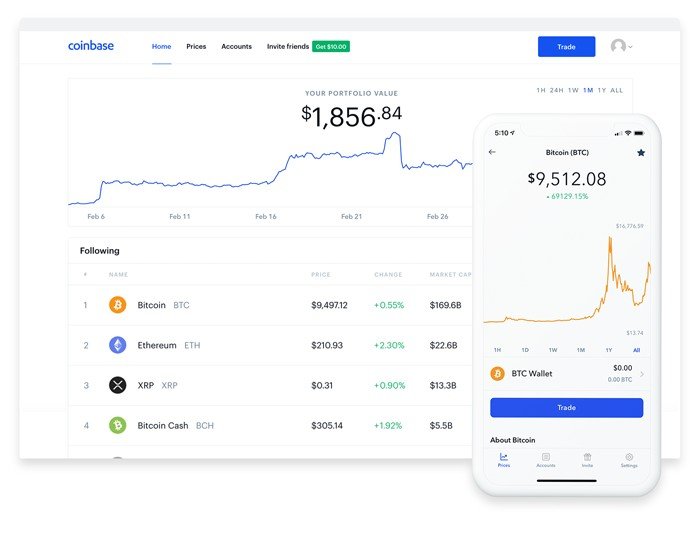 Coinbase Customer Support
Customer service and support is a big deal in today's business world. It can be the difference between a customer staying with a company or a competitor. Unfortunately, when there are problems, the customer often can't find the answers they need.
Coinbase is a well-known cryptocurrency broker that offers email assistance and a wealth of information on its website. According to the firm, the typical response time for emails is 24 to 72 hours. If an individual submits an email query, they frequently say that it's generic in tone and doesn't address their concerns specifically.
The User Interface
The Coinbase interface is very clean and easy to understand. The main components of the dashboard include order books, price charts, depth charts, order forms, and open orders. There are also tools for creating your own price charts as well as seeing past pricing data.
The order book and the depth chart are where you'll find your order book's visual representation, while all open orders for pro users can be found on the order book. Active stop orders and unfulfilled, expired, or canceled maker orders will be shown in your open order panel.
Trading Platforms
Coinbase has two main trading platforms – Coinbase and Coinbase Pro. Coinbase is one of the most popular cryptocurrency exchanges in the world. This digital marketplace lets customers to buy or sell cryptocurrencies using their bank account or debit card.
Users also have the option of storing their cryptocurrency in a secure vault on the site. Coinbase is easy and straightforward, making it a popular choice for beginners.
Coinbase is one of the most popular digital wallets for storing cryptocurrencies, especially bitcoin. It's the perfect place for beginners, though there are also features that allow more experienced users to get in on the action.
It offers more features than the fundamental platform while costing less to use. In addition, it supports additional cryptocurrencies than the fundamental platform does.
Top Features of CoinBase
CoinBase Card
The CoinBase cards are Visa-branded debit cards that can be used to withdraw money from your cryptocurrency wallets. Before using it, you must first activate it, and it may be used at outlets that accept Visa. Withdrawals of more than 200 euros are 1% per transaction, but any lower than that is free.
Earn As You Learn Program
In this section, you will learn about several different digital currencies from BitBank's platform. In exchange for learning about them, you can earn free digital currency.
Before you get your free crypto, you'll have to sit through a bunch of videos and complete a set of questions. You may make anywhere from $9 to $10 each course.
Ethereum 2.0 staking feature
This functionality is available now, and it allows you to be a part of a validation chain for specific transactions. You may earn rewards ranging from 3% to 7.5% on Ethereum staking after these transactions are validated.
nFor those of you who are not familiar with this method of getting in to a product or service early, it means to go to the website for a certain product or service and sign up for the wait list. This is often a way of getting a ticket to a special event.
CoinBase Wallet
Coinbase launched a separate wallet targeted primarily at iOS and Android users. It keeps all of your private keys on your phone, allowing you to access your money only. Interestingly, CoinBase began as a wallet before transitioning into an exchange site.
Merchant Solutions
A cryptocurrency plugin is designed to make it easy to accept cryptocurrencies as payment for goods and services. The plugin is compatible with most CMS platforms, including WordPress, Magento and others.
Supported Cryptocurrencies
Coinbase supports over 30 cryptocurrencies on its basic platform and Coinbase Pro, with the top and most popular ones like Bitcoin, Bitcoin Cash, Ethereum, Litecoin, Uniswap, Stellar Lumens, Ripple. Coinbase makes it simple to purchase cryptocurrency through its platforms.
You may link Coinbase to your bank account, debit card, or PayPal account after creating a free account. Bitcoin can also be used as the method of payment.
Buying limits are lower with credit cards and debit cards because you're paying in advance, while buying limits are higher for bank accounts and wire transfers because you're paying when the service is provided, and it's more common for the transaction to be refunded if there's a problem
Instant purchases are often limited by the amount of money that you have available in your account, which can be as low as the transaction fee for a single purchase. So it's important to plan your buying strategy and consider how you can make the most of any spending money.
You can make a purchase using Bitcoin, Litecoin, or Ethereum (a different cryptocurrency). Choose the amount of money you want to spend in the currency of your choice (fiat), and then you can change the amount of your investment in Bitcoin or other cryptocurrencies.
Trading Fees and Limits
Coinbase is one of the biggest exchanges for Bitcoin and altcoins. While their fees are not overly complex, you'll need to learn to be wary of your own personal transaction limits as well as those of the exchange itself.
The basic Coinbase platform is a simple and easy way to access the Bitcoin market. It offers a range of services including buying, selling, lending, and more. There are fees for each transaction you make or receive.
It also takes a cut from fiat money deposits and withdrawals. Transaction fees are automatically collected with every transaction. The fee is usually a fixed charge (and does not vary according to the size of the transaction) but can also be variable depending on the nature of the transaction.
Coinbase Basic Fees
Coinbase charges a different fee on each transaction. Despite the fact that the cost varies, it's usually around 0.5%. Coinbase also charges what it refers to as a Coinbase fee for each transaction. The difference between the flat charge and the percentage rate is based on where you reside. Flat fees for transactions are:
$10 or less: $0.99
$10.01 to $25: $1.49
$25.01 to $50: $1.99
$50.01 to $200: $2.99
Coinbase charges a variable percentage fee if you make a trade worth $200.01 or more.
Coinbase Basic Limits
Coinbase charges for deposits and withdrawals in addition to its base service. Fees in the United States are as follows:
US bank account: 1.49%
Coinbase wallet: 1.49%
Debit card: 3.99%
ACH transfer: Free
Wire transfer: $10 ($25 for outgoing transfers)
Coinbase Pro Fees
Coinbase Pro customers save money on fees. Switching from the basic version to Pro is free, so it's an easy way to avoid the complex fundamental platform fee structure. Coinbase Pro has a lower fee for larger transactions. The following is the fee structure for Coinbase Pro trades:
Trades up to $10K: 0.5% for maker; 0.5% for taker
Trades $10k to $50K: 0.35% for maker; 0.35% for taker
Trades $50k to $100K: 0.15% for maker; 0.25% for taker
Trades $100k to $1M: 0.10% for maker; 0.20% for taker
Trades $1M to $10M: 0.08% for maker; 0.18% for taker
Trades $10M to $50M: 0.05% for maker; 0.15% for taker
Trades $50M to $100M: 0.00% for maker; 0.10% for taker
Trades $100M to $300M: 0.00% for maker; 0.07% for taker
Trades $300M to $500M: 0.00% for maker; 0.06% for taker
Trades $500M to $1B: 0.00% for maker; 0.05% for taker
Trades $1B+: 0.00% for maker; 0.04% for taker
Coinbase Pro's fees are a fraction of those charged by Coinbase. Users will also be able to buy and sell Bitcoin, Litecoin, Ethereum, Bitcoin Cash, and other cryptocurrencies on this platform. Deposits and withdrawals are both free on Coinbase Pro. Wire transfers cost $10 for deposits and $25 for withdrawals. Only bank accounts, crypto wallets, and wire transfers were accepted by Coinbase Pro users when they made deposits or withdrawals.
Coinbase Pro Limits
Deposits, withdrawals, and trading limitations differ based on your Coinbase platform and location. You can check your limits by going to your account page. In general, Coinbase restrictions are as follows:
Deposit limits: Unlimited for cryptocurrency and wire transfers; vary for other methods
Withdrawal limits: Daily withdrawal limit of $25,000
Trading limits: No limits for Coinbase Pro; limits vary for Coinbase basic
Account and trade minimums: Coinbase requires an account minimum of only $2 and allows trades for as low as $2
Is Coinbase Safe To Use?
Coinbase is well-known as one of the most secure cryptocurrency exchanges, thanks in no small part to its strict adherence to US legislation and regulations. This is a big selling point for people who want to trade Bitcoin in the United States.
Coinbase not only offers a range of services to its clients, but it also actively engages with regulatory authorities to ensure that the firm stays in line with financial regulations that it isn't obligated to adhere to.
Coinbase is one of the largest digital currency companies based in San Francisco. FinCEN, the Financial Crimes Enforcement Network of the US Treasury, has deemed it a Money Service Business (MSB) for its dealings with virtual currencies like Bitcoin and Ethereum.
Coinbase protects users' assets by keeping them offline. The risk of theft through hacking is eliminated because Coinbase keeps 98% of individuals' assets offline. This money is kept in vaults across the world. To safeguard your data, the firm uses the most secure encryption level possible.
All belongings entrusted to the firm are secured. In the case of a loss, insurance would cover users' money. The Federal Deposit Insurance Corporation (FDIC) insures some of your money at Coinbase.
Coinbase Alternatives
Here are some alternatives to Coinbase.
Conclusion
Coinbase is one of the most secure and easy to use crypto exchanges available. It's great for users who are just getting into crypto trading or do not want to invest a lot of money. Coinbase only requires a $2 account balance and makes it possible to trade low-level amounts of crypto.
Coinbase offers some great products and services. With lower fees, it stands out as one of the more competitive players in the field. And it's free to join. If you've had negative experiences, though, you can switch to Coinbase Pro and avoid any fees.
Coinbase is a well-known cryptocurrency exchange that is suitable for all levels of traders. It has been rated number 1 on many different lists for its user-friendliness, security and its availability.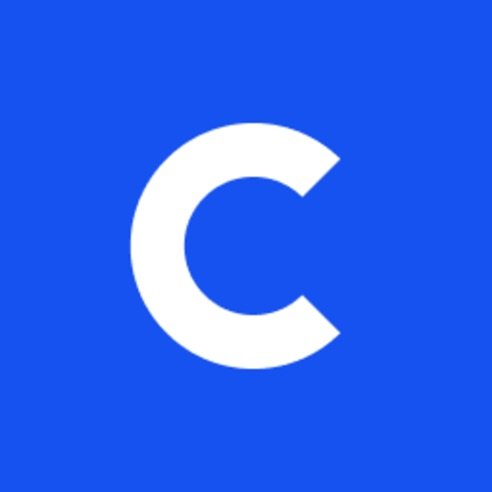 Pros
Wide cryptocurrency selection
Advanced trading options
Offers free cryptocurrency for learning about new digital tokens
Simple to use
Cons
Complicated fee structure
Expensive for smaller purchases