The Kraken is a digital asset exchange that offers a variety of features for both beginners and experienced traders. In this Kraken review, we'll go over the basics of how to use the site, as well as some of the more advanced features. We'll also take a look at the security and customer support offered by Kraken.
Exchanges are a necessary part of the cryptocurrency world, but they've been plagued by hacks since their inception. Kraken was launched to fix these problems and offer a secure alternative to Mt. Gox and other exchanges that had fallen victim to security exploits. Kraken's exchange is built with security in mind from the ground up, so users can rest easy knowing that their funds are safe on this platform.
The company's new features include advanced ones like stop loss orders and margin trading, to help more experienced traders with their investments.
What is Kraken?
Kraken is a well-established cryptocurrency exchange founded in 2011 and launched in 2013. Its trading platform wasn't operational until two years later.
Kraken's cofounder Jesse Powell may have been involved in helping Mt. Gox, one of the first and largest cryptocurrency exchanges, recover from a major security breach.
Lewt Inc. was a previous company that Powell ran and created a currency exchange service for video game companies. The company offered the ability to convert between in-game and real-world currencies.
He was initially interested in establishing his own cryptocurrency exchange, which he believed would be easier to market. His company, Bitcoin Merchant Services, is headquartered in San Francisco, California, and serves clients worldwide.
Kraken is well-known for its transparency and efforts to demonstrate that cryptocurrency platforms are not high-risk marketplaces to avoid. This involves educating both the general public and leading players (governments, financial institutions and regulators) about the potential of the blockchain ecosystem.
Powell was named one of "The Most Influential People in Blockchain" by CoinDesk, an influential online crypto journal, in 2020. His work in the world of blockchain has significantly contributed to the technology's development.
Supported Cryptocurrencies
Kraken is a digital currency exchange that supports a variety of digital currencies, not just the most popular ones. The platform allows you to trade directly against both Bitcoin and US Dollars and offers a large selection of coins to choose from, including stablecoins, DeFi tokens and new assets.
Kraken allows you to purchase bitcoin with fiat currencies like the USD, CAD, and EUR. The fastest and most convenient way to send money internationally is through your bank using the bank transfer system.
You can buy cryptocurrency instantly using your credit or debit card (if it's a Visa or MasterCard). In addition to cash deposit and instant conversion, we also accept checks, money orders, PayPal, and wire transfers.
Every transaction carries a 3.75% + 0.25 EUR fee. The minimum amount is 10 EUR, with a weekly maximum of 4,000 EUR.
Trading Fees and Limits
It is unlikely for you to make a profit on an exchange, no matter how large or small the volume. In fact, if you're the maker of the trade, you may even lose money due to the fees charged for making the trade.
Deposits and withdrawals are subject to various fees depending on the payment method. Kraken does not offer free USD deposits or withdrawals, but they do offer no-fee SEPA transfers as well as $5 flat fee for USD deposits or withdrawals. These fee structures can be inconvenient for some users.
Fees for transactions in Bitcoins and other cryptocurrencies are based on a percentage of the overall value of the transaction. This type of transaction fee is relatively new, as the market is just starting to figure out a viable way to make money off of the transactions.
Kraken's tiered trading structure works by using different levels of authentication depending on user traffic or trade volume. The top tier allows users to trade without any authentication requirements. In the lowest tier, there are more stringent identity verification requirements and a minimum trading volume.
You are not required to make any deposits at this level. When determining if Kraken is suitable for you, choose this option. The most popular choice for first-time depositors is the Tier 1 structure, which has no deposit restriction but does place limits on withdrawals.
As a Tier 1 user, you can only withdraw $20,000 per month. This amount has to be divided into at least 2,500 monthly transactions. In order to qualify, you have to provide your full name, birth date, country of residence, and phone number.
Tier 2 (or "tier 2") is the second level of verification and has a higher maximum fiat deposit and withdrawal limit. You can only make money transfers, deposits, and trades in digital currency, but depending on your nation's regulations, you may use fiat currency to fund your account.
Although you must show proof of residence and a valid government ID to qualify for Tier 3, you will be able to access margin trading at this level, and your withdrawal and deposit restrictions in fiat currency will rise once more.
The most popular tier is known as Tier 4. It has the most extensive restriction on transactions and needs the most intensive verification. While this may be the most restrictive tier, if you're thinking about this level, it's worth checking out Kraken.
Every time you log into your account you'll need to verify your identity with an additional security measure. Two-factor authentication is meant to increase security even further.
Trading Features
Margin Trading
Kraken is a cryptocurrency trading platform with a margin trading function that allows traders to use borrowed funds to trade.
You're eligible for a particular proportion (or leverage) based on your original investment (your margin). On both long and short bets, Kraken allows up to 5X leverage.
The following cryptocurrencies are available for margin trading: Bitcoin (BTC), Ether (ETH), Ripple (XRP), Tether (USDT), Litecoin (LTC), Ethereum Classic (ETC), Monero (XMR), Augur (REP), Tezos (XTZ), Cardano, DASH, LINK, EOS, TRN, and USDC.
Kraken charges low fees for margin trading, but they also charge a fee if your position remains open. Every 4 hours, Kraken will charge a small fee to keep your position open (up to 0% of the original price).
Futures Trading
Futures trading, on the other hand, is for more experienced traders. With this option, you can purchase or sell crypto assets at a set price on a specific date in the future. This helps to protect your capital from rapid price movements.
Forecasting commodity prices is a growing field with many traders eager to try out their new skills. Many of these traders are looking to make a profit from the forecasts, so they should be extremely careful about how they use this feature.
OTC Desk
Kraken is a decentralized cryptocurrency exchange. It allows people to buy or sell cryptocurrencies from other people and offers several advantages over traditional exchanges. The site provides deep liquidity, allowing users to purchase large amounts of cryptocurrency, which could disrupt the market if bought as an OTC order.
In addition, Kraken makes certain that such huge amounts are handled in the most secure way possible. The OTC services are available 24 hours a day, 7 days a week, with 1-on-1 consultation from Kraken's specialists.
Customer Support
It's always a bit disappointing when you need customer service, but find yourself being routed to the wrong department or agent, or worse yet, nobody at all. And while Kraken has taken steps to prevent malicious hackers from manipulating accounts, it's still not the easiest or fastest way to transact.
Customers may contact their customer service by simply clicking a button on their website. Their online chat is available 24 hours a day, 7 days a week, and serves all major markets. However, it still may slow down because of high traffic at times.
Many customers like the support services they receive from Customer Support and claim that they handle more than 2 million tickets. However, some customers complain that they are met with poor service, and technicians are not able to make changes to customer accounts.
Customers find it difficult to get in touch with customer care representatives. They may be experiencing difficulties because of the increased security and demand for verification during the contact process. The problem is that customer service requires the same degree of identification as the system when processing requests. Every time a request changes hands, employees ask for the same authentication, slowing down operations.
But it's entirely possible that Kraken is attempting to alter things for the better. Recent testimonials suggest that current customer service is effective, timely, and knowledgeable. It may be worth considering if Kraken is willing to listen to its clients and correct persistent problems like this.
Is Kraken Safe to Use?
Kraken is one of the most secure and compliant cryptocurrency marketplaces on the market today. It's regulated by both the UK Financial Conduct Authority and ASIC in Australia. Kraken is also registered as an MSB with FinCEN (USA) and FINTRAC (Canada).
Customers must provide personal information (such as name, address, date of birth, credit card number, etc.) in order to access greater tiers and additional financing options.
Kraken encrypts all of its information and conducts regular security checks. The company keeps almost all user deposits in offline, cold storage. The fact that Kraken is the first cryptocurrency exchange to charter a US SPDI bank, which will be very digitally asset-focused, demonstrates the platform's commitment to security.
Kraken's plan to become a bank has been a long time coming, but the company is finally getting around to making it a reality. As Kraken says, becoming a bank is an opportunity to provide a new level of service that is not available in the market today.
Kraken Alternatives
Here are some alternatives to Kraken.
Conclusion
Kraken is one of the top exchanges available to consumers in the United States and one of the best worldwide. Its easy-to-use design, strong features, and effective security make it the perfect place to start and grow your crypto experience.
Whether you're a novice bitcoin user or a seasoned trader, Kraken has everything you need to trade and invest in bitcoins successfully.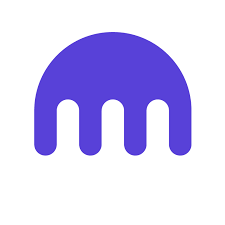 Pros
Reasonable fees
Wide range of cryptocurrencies
Good for traders
High-security measures
Earn interest on your holdings
Cons
Not for beginners
No credit/debit card deposits